Dimitri's Healing Updates
August 22nd, 2021 Update Message
Dimitri and I want to sincerely thank you for your kind wishes, prayers and thoughts over this summer. The notes, cards, texts, food, watering of flowers, weeding, family meals, vegetables and small thoughtful gifts have meant a great deal to us both.
Dimitri has made remarkable progress, and where he is at none of the specialists thought was very unlikely. He has returned his wheel chair and walker. He is now barely walking with the use of a cane. He is getting some good use of his hands. It's really quite a remarkable journey, that I feel grateful to be a part of.
Dimitri's age/injury is entered into an algorithm and out pops his expected discharge date of Sept 20. However, he is being released a month and a half early as he is doing so well! This is saving the system of approximately $124,080, based on Canadian hospital rates, ward bed, David Cummings Aung 2019. It does beg the bigger question, ( as he has a .75 % chance of attaining these results ), how much daily intense early intervention of Physio and acupuncture has played a part in his recovery. One will never know unless research is done. I have reached out to volunteer my time / expertise from ICU through to and including rehab if I can convince the higher ups that a research project would be beneficial. It almost seems this is much bigger then Dimitri or I and it's our duty to be of service to help others. Some may say cost is a factor, but increased mobility, early discharge, return to gainful employment, and mental health should all be weighed in.
My step sons played with many Humbolt hockey players and they did not fair as well. I do not know there specific medical files, but if it was my son or brother, I would want the same early intervention. (The male sex has a much higher percentage of spinal cord injuries ; diving, biking, mororcycle crashes ).
Given Dimitri's incredible process, there is no longer this madness finding a large suitable wheelchair bungalow for our family, thank gosh. Given he is mobile and walking, the long term risks have been mitigated.
I plan on continuing Dimitri's extensive rehab program after his discharge from the hospital. We have a local state of the art gym and warm water therapy pool that we are in most days of the week.
I am returning to treating in-person at Sunshine
September 6th
and to begin my physio yoga core back classes the week of
September 13th
, virtually Monday's 2-3:20 pm and Tuesday 6-7:20 pm. Please see the website for more information if you're interested.
Celia will be starting the GLAD classes for Osteoarthritis of the knees and hips early fall as well.
I want to thank my amazing Team Sunshine, my family, my dear friends, the community of Cochrane and Calgary rallying around my family in this challenging time. It has helped us all tremendously and we have much gratitude.
May I kindly request, that these pictures are viewed, not distributed as it's a very personal part of our lives. (unless written consent for education purposes is given)
-Denise Brochu
---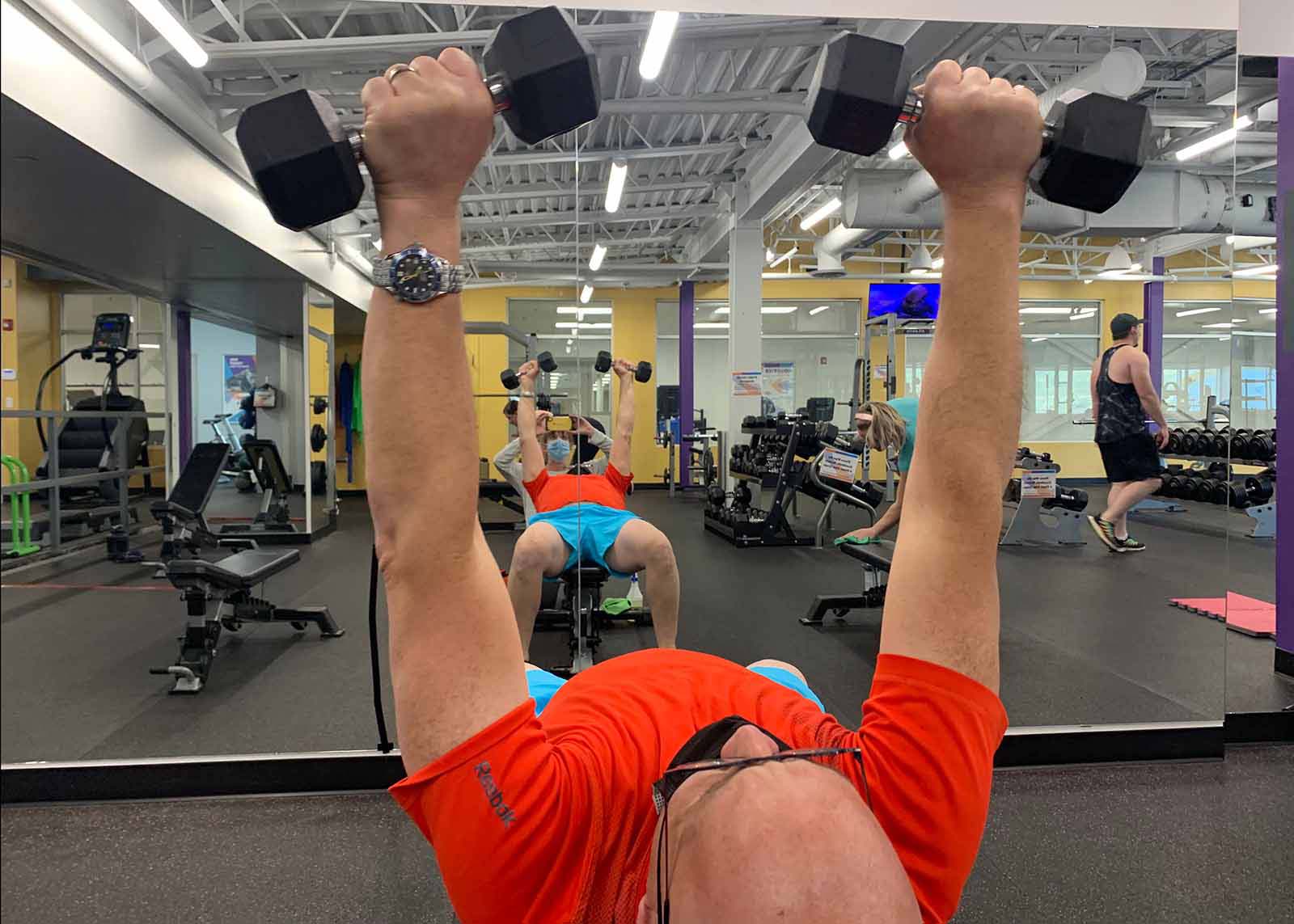 August 21st, 2021
View Update
---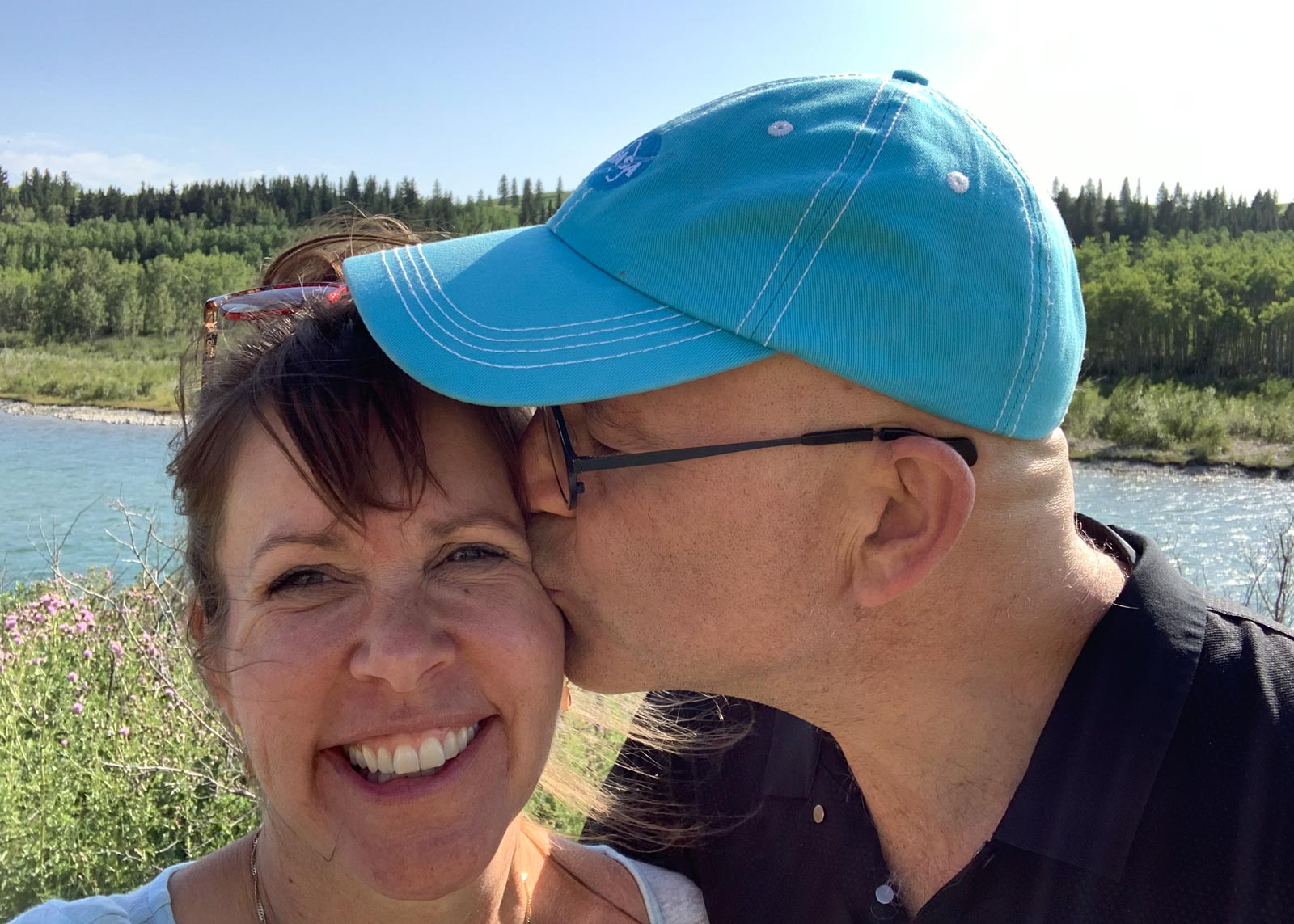 August 14th, 2021
View Update
---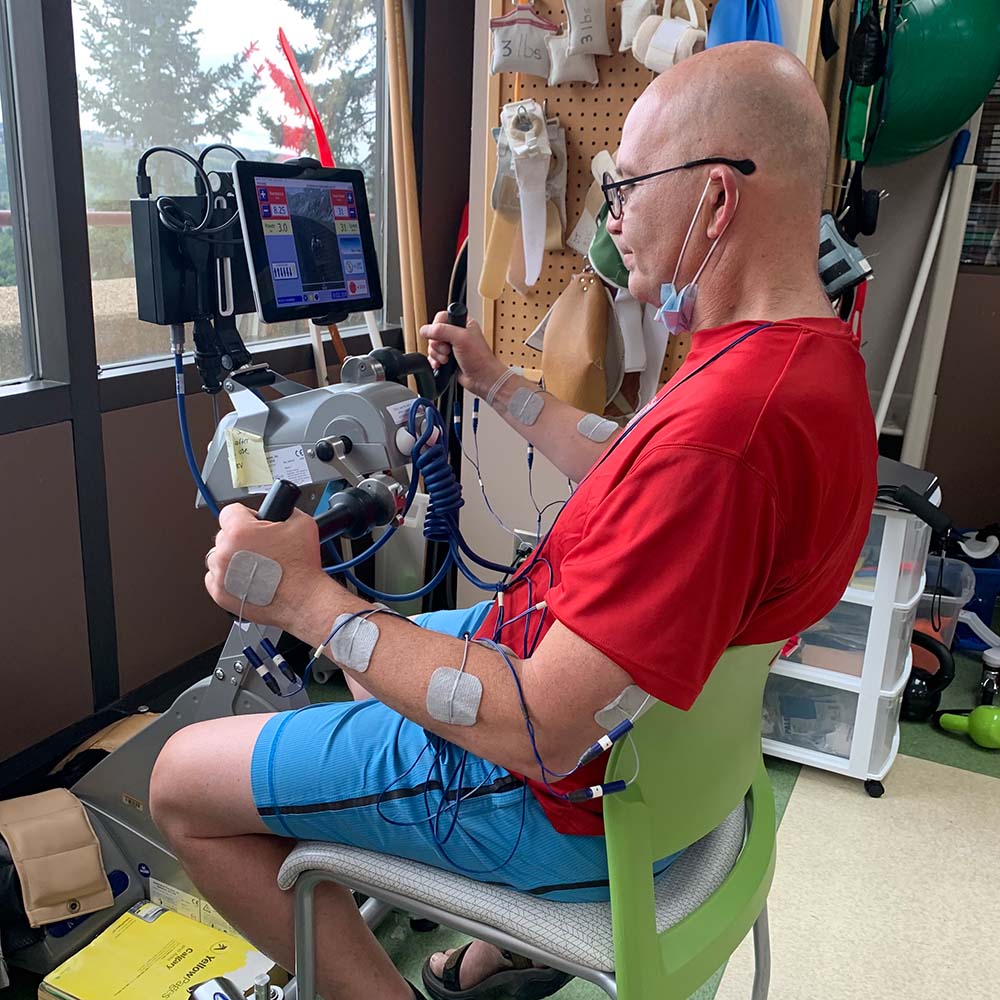 August 7th, 2021
View Update
---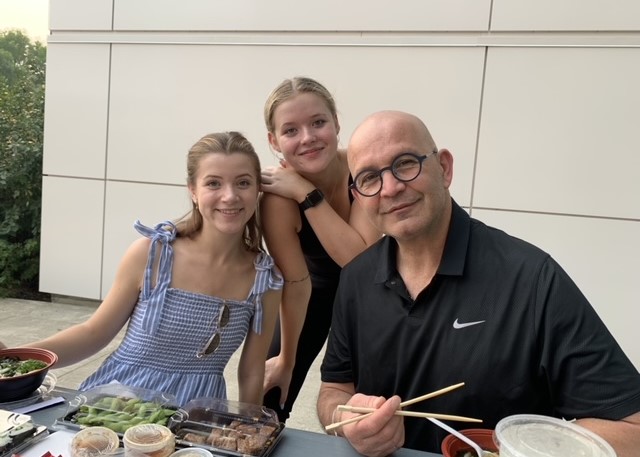 July 31st, 2021
View Update
---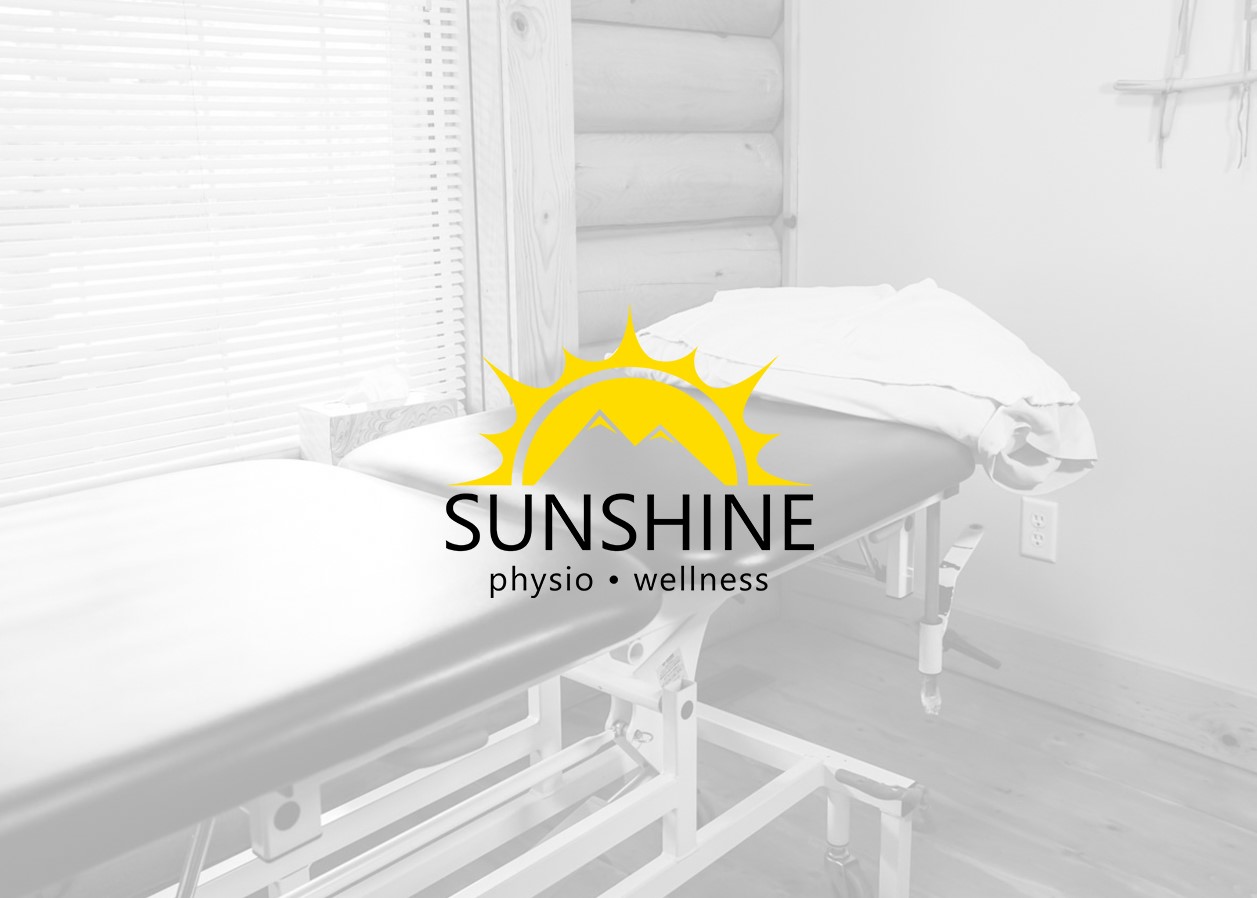 July 24th, 2021
View Update
---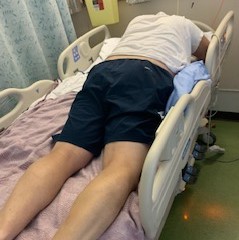 July 17th, 2021
View Update
---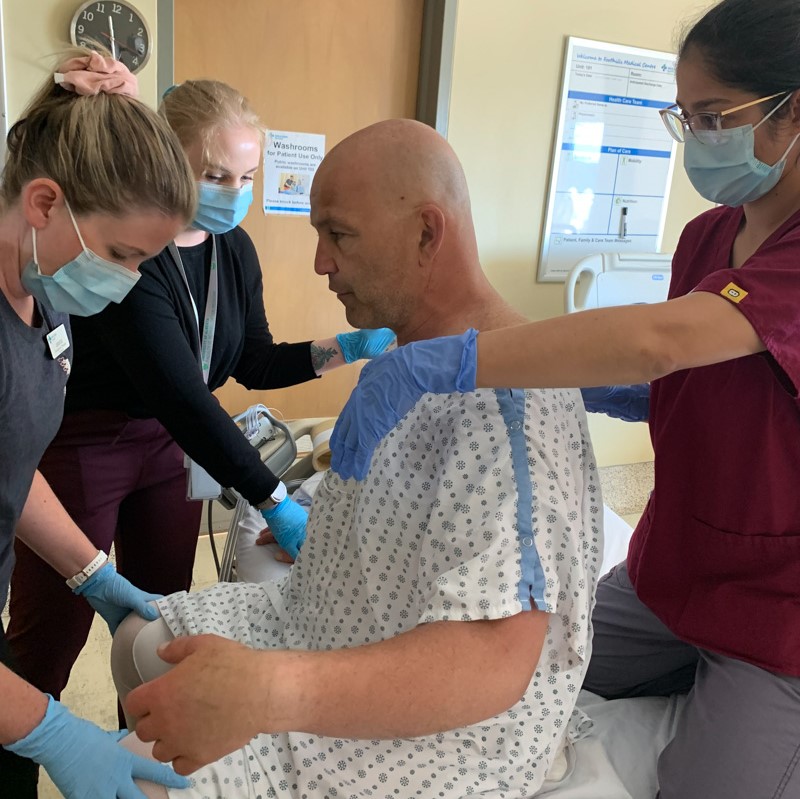 July 10th, 2021
View Update
---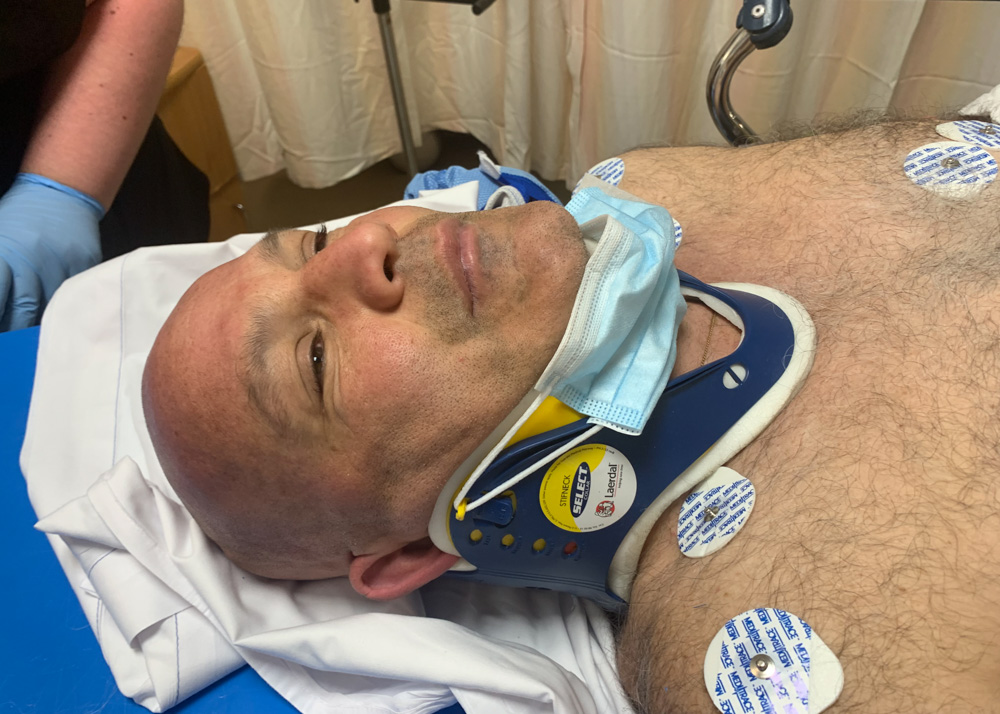 July 3rd, 2021
View Update
---
July 10th, 2021 Update Message
I would like to thank you ALL for your kind thoughts, prayers, support and well wishes. It helps out my family tremendously, and I know it helped increase the healing in Dimitri. For that, I have the utmost gratitude and appreciation. Please continue to send messages as I read them all and share them with Dimitri.
I continue to reach out to my colleges for advice on how I can best help Dimitri, and this is a TEAM effort. I am most grateful for my U of S education, professors and mentors who have drilled into my head, so it's automatic on what to do. I reached back 25 years and remembered my time in the practical classroom in neuro. I was fortunate to have placements in ICU, spinal cord and brain injury wards as a student in Saskatchewan and Alberta. This, and my post-graduate training, have all rolled together and become autopilot, which has been a blessing as I can be of service.
Between Dimitri's work and personal phone and mine, I can spend 1-3 hours a day copying and pasting messages. I also still run my clinic that has "must do's" that I cannot delegate. We are still just getting settled into our new clinic as we moved at the end of April. I no longer have the time or energy for daily texting/emails as Dimitri and our family are my priority. I am dealing with numerous tradespeople for repairs, modifications and looking for more suitable housing options for our family. I am maxed out on these tasks, thus thought this way of sharing progress may simplify my life. It may be a bit impersonal, but it still shares the miracles happening every day, which we are profoundly grateful for.
May I kindly request, that these pictures are viewed, not shared, or distributed as it's a very personal part of our lives.