Denise Brochu
Clinic Owner
B.Sc.P.T, B.Sc.P.E., M.C.P.A, International Designation as a Sport's Physio, Certification in Orthopedics, GUNN IMS, Senior Yoga Teacher
Book with Denise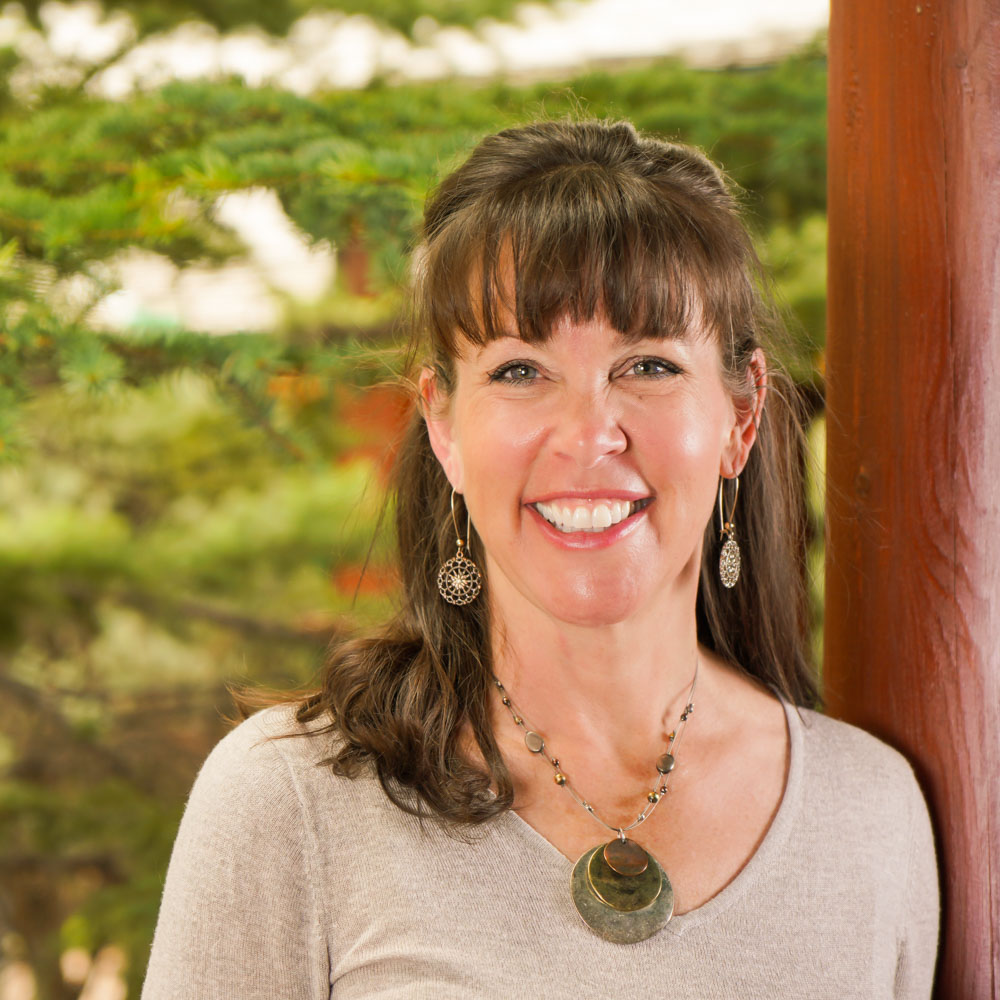 Denise received her education at The University of Saskatchewan in 1997 with a combined degree in physical therapy and physical education. Her primary focuses include female and male pelvic floor therapy, manual and manipulative therapy, orthopedics, acupuncture, IMS/dry needling, and TMJ. Denise expresses her passion for physio, sports medicine, energy medicine and yoga at her clinic as well as in the numerous online classes. She developed a Core Yoga class designed to bridge the gap between physio treatments and the return to an active, pain-free lifestyle. Denise has taught physio-yoga classes for over 30 years, changing and enhancing them as she develops as a student and teacher. On top of all of these skills, she has also spent time working with special needs children. She worked in the school setting with children with disabilities, offering early intervention treatment. Although she no longer goes to the school setting, she routinely treats babies for torticollis, a head shape deformity, and she also treats pediatric neuromuscular issues. Throughout her career, she has treated a ray of athletes; shortly after her undergrad, she worked for rugby Canada!
Denise strongly believes that patients are best served through collaboration with sports medicine doctors, orthopedic surgeons, family doctors, and other allied health providers. She has continued to pursue a level of excellence for her dear patients. In 1996, Denise obtained her Advanced Massage Therapy. In 1997, she achieved her Personal Fitness and Lifestyle Consultant status; in 2010, she received her Diploma in Sports Physical Therapy.
In addition to having vast expertise, Denise has suffered her own woes that required physiotherapy intervention. She suffered from a persistent, nagging pain in her right ovary for a couple of years. Through Traditonal Chinese Medicine, she found tremendous relief. Thus in 2000, she received her designation from the renowned Dr. Steven Aung. In 2007 she took further courses to improve her knowledge of needling and received her distinction in GUNN IMS (Intramuscular Stimulation). In addition to this, after the birth of two ten-pound babies, Denise became enamoured with the pursuit of helping women and men with their pelvic floor. She took numerous courses to assist females in staying active and preventing pelvic floor issues such as incontinence and prolapses. This led her to expand that knowledge and help men who have problems with prostate cancer and pelvic floor pain, especially since there is such a dire need for it in our society. Finally, in 2010 Denise was in a massive head-on collision on the highway. She suffered numerous injuries, including a fractured back and foot, multiple torn ligaments, and a concussion. Consequently, she loves treating people with chronic pain, especially those with spinal injuries. She has successfully returned to an active lifestyle through excellent physio, sports medicine and yoga. Through her own experience and witness both of her daughters receive concussions, she has developed a personal interest in the issue. As research and treatment have changed dramatically throughout her career, she continues to take classes to stay on the leading edge of what is new to help her dear patients. In conjunction with her lived experience of injuries and pain, her husband Dimitri suffered from a mountain bike accident in 2021. Due to his injury he suffered major injuries and is now considered a tetrapalegic. His team of experts attributes his ability to walk and his use of his hands to Denise and her early intervention of treatment.
In short, Denise is passionate about her career and her patient's health. Through her rehabilitation journey, she has learned what it means to have chronic pain, therefore providing her with first-hand experience in how to help her clients most effectively.